Honorary Chairman

Management Team

Associates and lawyers
José María Bilbao Ruiz

/ Honorary Chairman

Lawyer in practice since 1973, associated to the Bilbao-Biscay Bar with No. 521. Labor Law Specialist, being one of the most relevant figures of the legal profession in the industrial reorganization in Biscay and the Basque Country. He assesed to relevant companier as Astilleros Españoles, Mapfre y Fremap, transport companies as Danzas, etc. as well as countless particular workers with a close, friendly and professional service. He was one of the pioneers in using foreign languages in the legal profession, managing both English and French. As Honorary Chairman he has been contributing to the Firm with his mentoring and highly appreciated vision of the legal sector.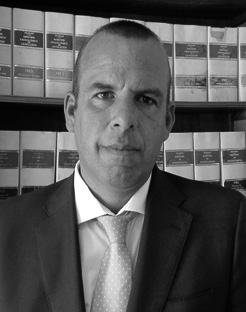 Gonzalo Bilbao Palacios

/ Managing Partner and Founder

Attorney and Economist graduated in Deusto University, with more than 20 years of experience,  he is one of the relevant recognized Law professionals in Bilbao, with intense activity in the Basque Country and other Autonomous Communities. Litigation lawyer, he practices Civil Law, Corporate, Public Law, Labor Law.

Clients as SHELL, DISA Península, ONET, Supermercados DIA, BBVA, DRAGADOS y CONSTRUCCIONES, etc. Gonzalo Bilbao is a lawyer commited to his clients, passionate about them delivering a close, detailed and professional service, what makes him find fine solutions so clients are fully satisfied about the service and close attention.

Gonzalo is fluent in English. Spanish is his mother tongue .

Contact:

T: +34 94 423 82 04   –   gonzalo.bilbao@bilbaoruizyasociados.com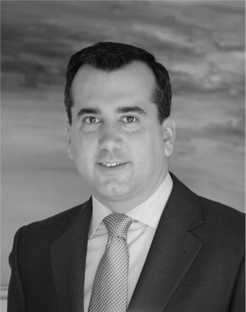 Ignacio Bilbao Bilbao

/ Managing Partner and Founder

Attorney and Economist graduated in Deusto University, with more than 20 years of experience, he is specialized in Real Estate Law, Planning Law, Construction, all kind of national and international agreements as well as General Counseling of Companies in the Real Estate-Construction and Retail sectors.

In those areas and in his assesment of companies he manages matters related to the latter, such as Corporate, Company Law, Joint Ventures, M&A, Corporate Structures for Investments and Financing; Civil Law; Litigation, Arbitration; Bankruptcies; Public Law; Data Protection-GDPR, New Technologies; Intelectual Property, Trademarks and Competition Law; Services Agreements; Márketing Agreements; Labor Law representing to Sector Associations and Companies (collective agreements and redundancy processes).

He has worked in his carreer both as external lawyer, as well as leading the Legal General Couseling or Legal Departments in relevant multinational companies, leading multidisciplinary teams, legal, economical and technical teams, with relevant professionals of the sector.

He has held different relevant positions in several international companies, as Board Member, Secretary of the Board, Management Committee Member, etc. The same in Urban Planning Entities (Entidades Urbanísticas de Colaboración – Juntas de Compensación, Entidades de Conservación), holding different positions in their governing bodies (Chairman, Secretary, Board Member). He has also held relevant positions in National Sector Associations.  

He has participated in international legal assesment projects, in agreements such as complex Joint Ventures, involving several European jurisdictions, highlighting his experience not only in the Spanish Jurisdiction, but also Portuguese.

In his carreer he has assesed several different sized national and multinational companies (IKEA and Inter IKEA Group), SHELL/DISA Península, companies of AF Mulliez/Group Auchan-Alcampo, as VERCECORA, ONET, and other relevant companies of the Retail, Real Estate and Construction sectors).

Ignacio Bilbao has been awarded in 2017 and 2018 among the best Company Lawyers of Spain and Poirtugal, by the prestigious review The Legal 500 – General Counsel Powerlist.

Ignacio is fluent in English, French and Portuguese, being Spanish his mother tongue.

Contact:

T: +34 91 432 36 78   –   ignacio.bilbao@bilbaoruizyasociados.com
Associates and Lawyers

/ Team

BILBAO RUIZ y ASOCIADOS has a well experienced and specialized team in the main areas of activity of the Firm, bringing a complete service to its clients in all the legal fields needed.

Our lawyers have a relevant tested experience in the legal areas they work in. They come from a broad different legal backgrounds and origins. Such rich heritage represents an asset for the Firm.

They update themselves by excellent constant training, are well specialized, and work within the specific frame method that BILBAO RUIZ y ASOCIADOS implements.